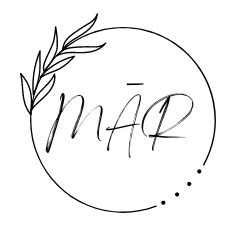 My three daughters inspire me everyday. They are beautiful both inside and out. It was their adventurous nature that inspired me to start this fun new experience. So it is only fitting that Meredith, Anna & Raelyn be involved as the basis for MAR (pronounced "Mair").
MAR was born out of creating hand-crafted products for family & friends. Each small-batch is a little different from the next - using herbs from the garden, in addition to select essential oils to enhance your experience.Whether you need to renew, refresh, or relax, there is a 're' combination right for you.
Different herb & oil combinations not only smell amazing, they offer specific healing properties as well.

As an herbalist-in-training I will continue to bring you different options that offer the most benefit.
If you don't find exactly what you are looking for, it can be customized for you.

customized orders
I would love to connect with you if you are interested in finding out more about what MAR herb products can do for you.
You can find these products at one of the many events I attend throughout the year or at Pure Salon & Remain in Springfield, NE or American Nails & Spa in Omaha & V. Ferme in Blair.